The video below goes through artwork preparation and separation for screen printing. We've also included links to download free shirt and art templates to help you get professional art for great prints.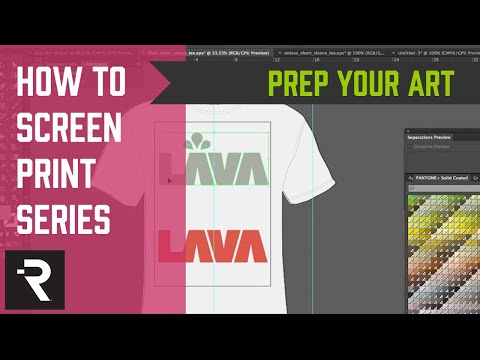 Below are some artwork templates that you can use to help with artwork creation and separation.
Registration Marks Templates and Guide:
Illustrator File
EPS File
- Use for CorelDRAW
Registration Marks PDF
- A quick guide to creating custom registration marks in Illustrator.
T-Shirt Templates
Illustrator File
EPS File
- Use for CorelDRAW